Partners
Blair Center
The Diane D. Blair Center of Southern Politics and Society is a scholarly testament to the life, passions, and values of former Professor of Political Science, Diane D. Blair. It will serve as a memorial to her substantial deeds and accomplishments and will, in her honor, bring national attention and prestige to the J. W. Fulbright College of Arts and Sciences, the University of Arkansas, the state, and the region.
Arkansas Poll
The mission of the Arkansas Poll is to supply timely, accurate, and impartial public opinion information on matters of policy and politics to public officials, researchers, students, and the public. While scientific polls present only one measurement of the public's preferences and the public's preferences present only one factor in making sound policy choices, public opinion research advances the public's voice in policy formation and enables citizens to evaluate government performance more frequently than periodic elections. In these ways, the Arkansas Poll serves the legacy of Professor Diane D. Blair, in whose honor it is endowed through the Blair Center of Southern Politics and Society. Professor Blair dedicated her life to improving the conversation between the governed and the governing. The Arkansas Poll facilitates this essential connection.
David and Barbara Pryor Center for Arkansas Oral and Visual History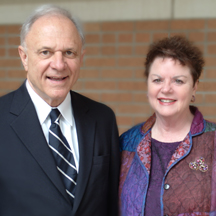 The Center was created in 1999 at the urging of former U.S. Senator David H. Pryor of Arkansas, who has long had an interest in Arkansas history. Originally known as the Arkansas Center for Oral and Visual History, the Center has the mission to document the cultural heritage of Arkansans by collecting oral and photographic resources--and to share those resources with scholars, students, and other researchers.
Photo credit: Russell Cothren